I've always felt that backgrounds where a weakness of mine when it came to drawing, and especially with regards to perspective, which is why for Jared's project I've started by researching Piranesi, an Italian etcher, archaeologist and architect (4 October 1720 – 9 November 1778).
There is so much detail in his sketches that you really get a feel for the place he is drawing, the atmosphere. It's also interesting to me because most of his work is set around the 1740s and so is quite different from the environments we are used to seeing today. Seeing his images makes me want to attempt a picture set in a different time period so that I can experiment at drawing different types of buildings and clothes so that I have a wider range to choose from in my head.
The only problem I find with his work is that because they are etchings there is no colour to them, and seeing the colour palette used by different artists helps me broaden my own range.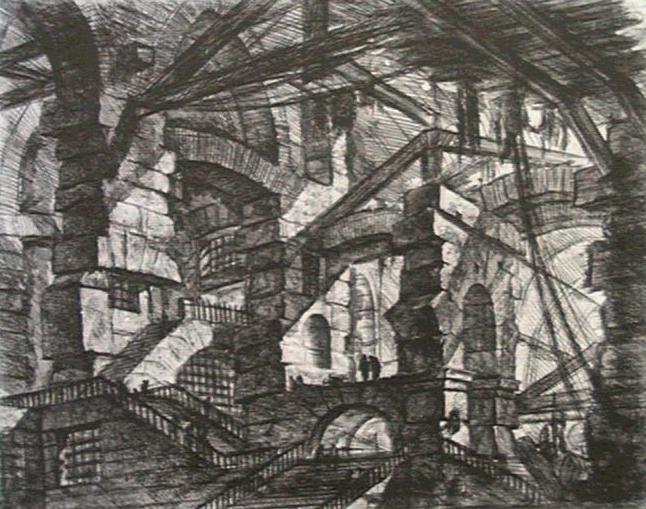 Over the next few weeks I have made it a goal of mine to experiment in other artists styles more, if I successfully manage to achieve something similar to Piranesi's style I will post it in another entry.
If you have trouble viewing any of the images, click on them to go to the original site they are linked from.